Sometimes you win, sometimes you lose. It goes this way all the time in the football boot industry. Today we take a look at 2017's two worst releases.
We've become accustomed to the slick releases of Nike, Adidas, PUMA and a few others, so it's fair enough that we get a shock when it goes all wrong. Unfortunately for Under Armour and Joma, 2017 was highlighted with some complete mishaps.
Under Armour: Spotlight 2.0
It was called 'revolutionary', 'a breakthrough' and 'never seen before.' In truth, it's an utter eyesore. The decision to replace laces on the football boot with a zip is unfathomable to many. Even though the boots do feature a lacing system, it is covered by a bulky zipper that creates a seam between the upper. Popular football boot pundit Joshua Vujovic, more commonly known as Soccer Reviews for You on YouTube, slammed the release. 
Vujovic explained that the Spotlight 2.0 could've been a release of which its main purpose was to draw attention to Under Armour as a brand. Further to this, he said, "The design itself does not look like something that came out of a gigantic sportswear company."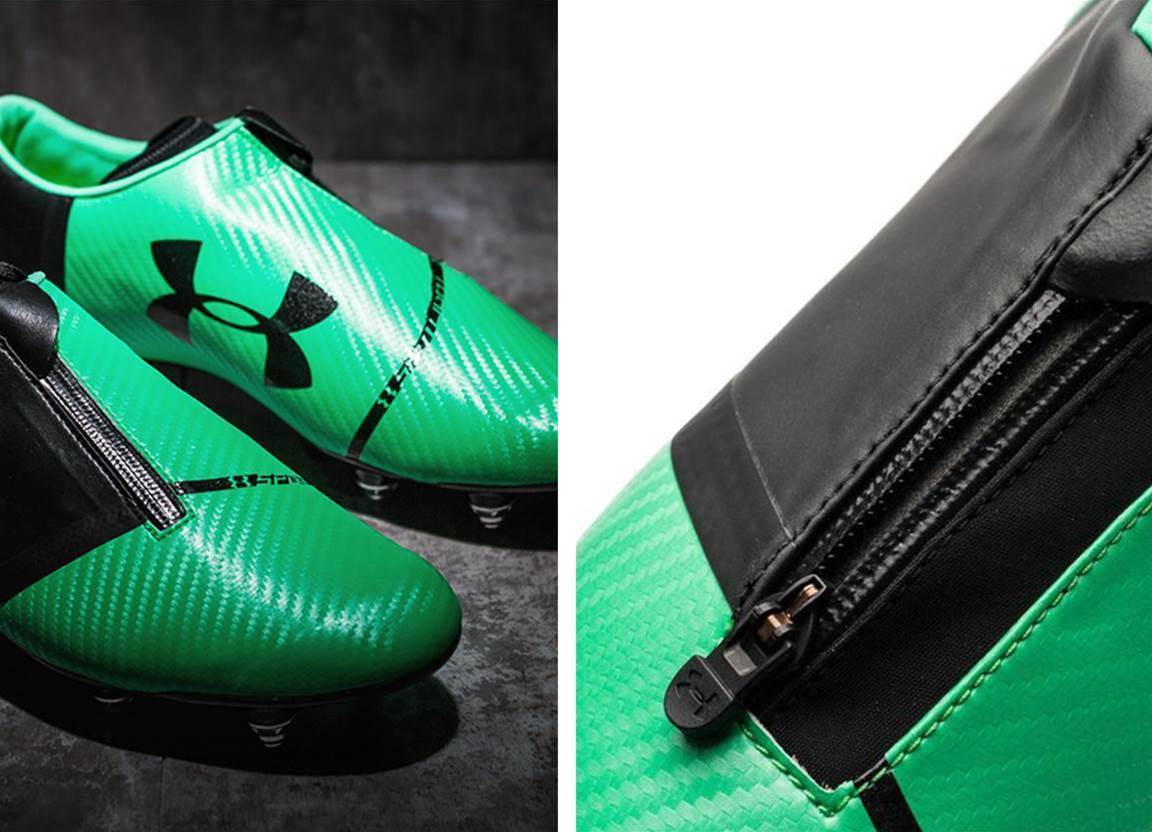 Sorry Under Armour, but it looks horrible and its performance would be faulty with a strange stud pattern and the unavoidable, bulky zip. The colourway doesn't do the release any justice either, with an ugly green paired with a bold black. To summarise, Under Armour tried to shake the football boot market up and get people talking about them. It did get people talking, for all the wrong reasons.
Joma: Champion Max
How are you even supposed to begin to explain this to the lawyers? To everyone, the Joma Champion Max looks like a Nike Mercurial Superfly. It seems to be another case where the brand (Joma) dropped a release where its intention was to get people talking to them. Joma made this happen, but didn't see the potential repercussions.
The Joma Champion Max is so shockingly close to the Nike Mercurial Superfly, with design features that are almost identical. Firstly, the ripped upper seems shockingly close, the lacing system's placement is bang on and the sock design is similar.
Two small touches which further push its 'rip off' status is the detailing on the sock, a faint triangular pattern is seen in black, yet much more noticeable on Nike's release. Another small design similarity is the detail where the collar drops down to the upper.
In summary, the Joma Champion Max is a boot release that the brand soon realised was a total mistake, proven by how they were recalled from the world's leading retailers.
Finally, 2017 saw the release of some ground-breaking boots, some amazing looking boots and some complete fails. The Under Armour Spotlight 2.0 and Joma Champion Max top our list for the worst of the worst.
© FTBL