Nike has announced the launch of their latest iteration of the Tiempo franchise with the 'Under the Radar' and 'Nouveau' Tiempo Legend 8 boots. 
The new boot combines the premium leather exterior that the Tiempo boots are known for with a more modernised interior to deliver a technical beast of a boot.
They will come in a standard black colourway known as the 'Under the Radar edition, with an electric blue swoosh, while the 'Noveau' edition of the boot is an all-white base with a metallic swoosh. 
The boot includes some great new features including a new Flyknit Fit Tunnel that was created specifically for the new boots, providing a supportive and snug fit around the midfoot.
As we move further along the boot, a Quadfit mesh in the forefoot accommodates any foot shape as it stretches in four directions, while also preventing overstretching of the outer leather layers. 
Of course, Nike wants these boots to be used in any playing condition, so a stitchless quilted diamond pattern on the upper helps keep water and mud from seeping in.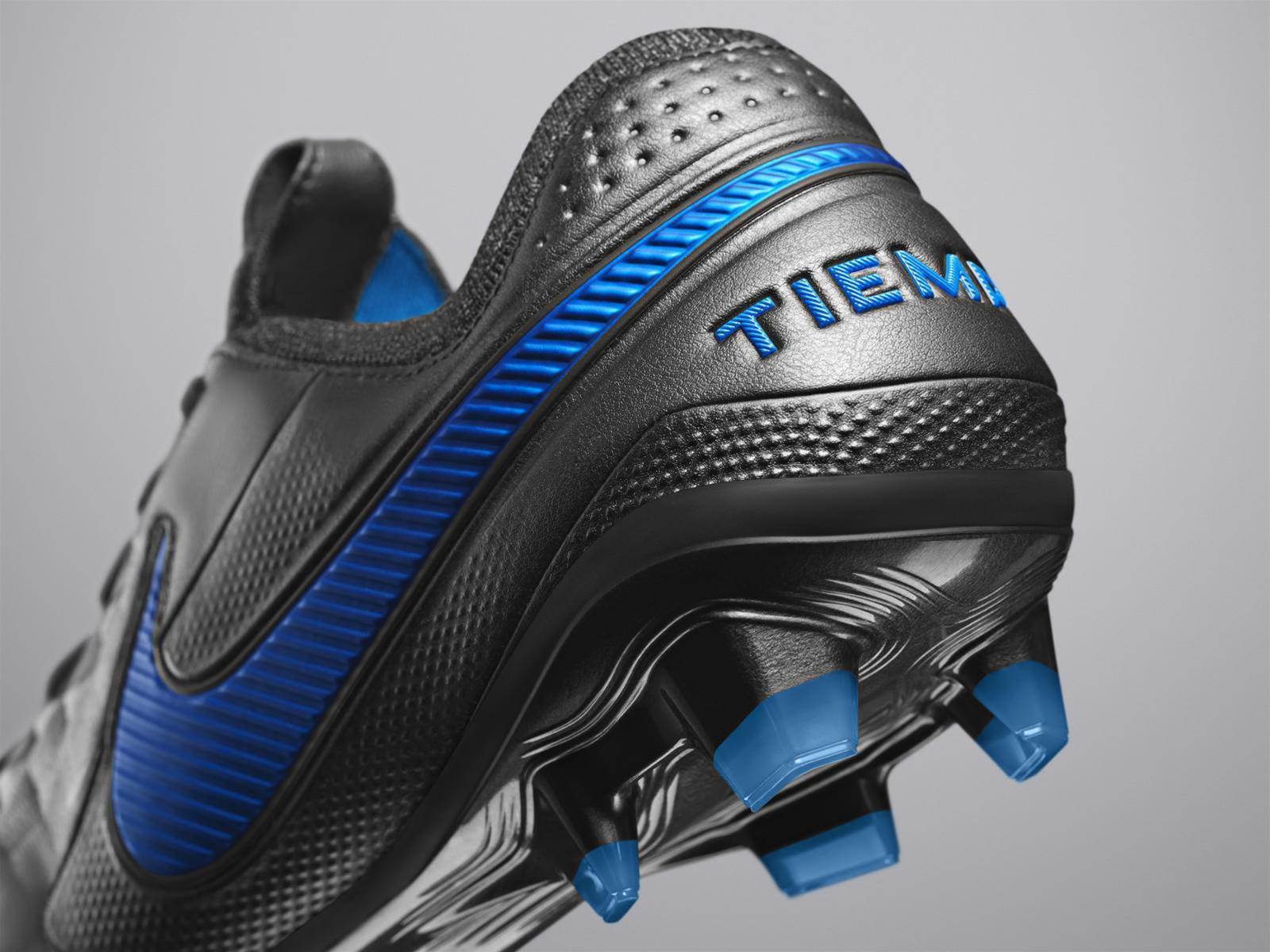 The iconic brand has been worn by the likes of Ronaldinho and Andreas Pirlo, while Sergio Ramos and Gerrard Pique are two of the current faces of the advertising campaign.
Also joining the two Spanish centre-backs as a new face of this generation of Tiempo boots is Champions League winner Virgil van Dijk. 
While a classic aesthetic is often associated with the Tiempo boots, a camo colourway will also be made available in limited-edition at a later date. 
The boot is now available on nike.com and other sporting retailers. 
© FTBL