The 2019 FIFA Women's World Cup is just around the corner and EA Sports have added to the already massive hype ahead of the quadrennial tournament by introducing a one-off World Cup Final game mode to their globally-renowned football video game title, FIFA19.
Fans eager for the World Cup to roll around will be able to get in on the action early with the opportunity to take to the virtual pitch as their favourite female players via the free content update.
As players compete for the gorgeous Women's World Cup trophy, they'll immerse themselves in an authentic footballing experience set within France's beautiful Stade de Lyon, with the game mode featuring fully-licensed kits, stadium dressing, advertising boards and the official match ball of the Women's World Cup Final.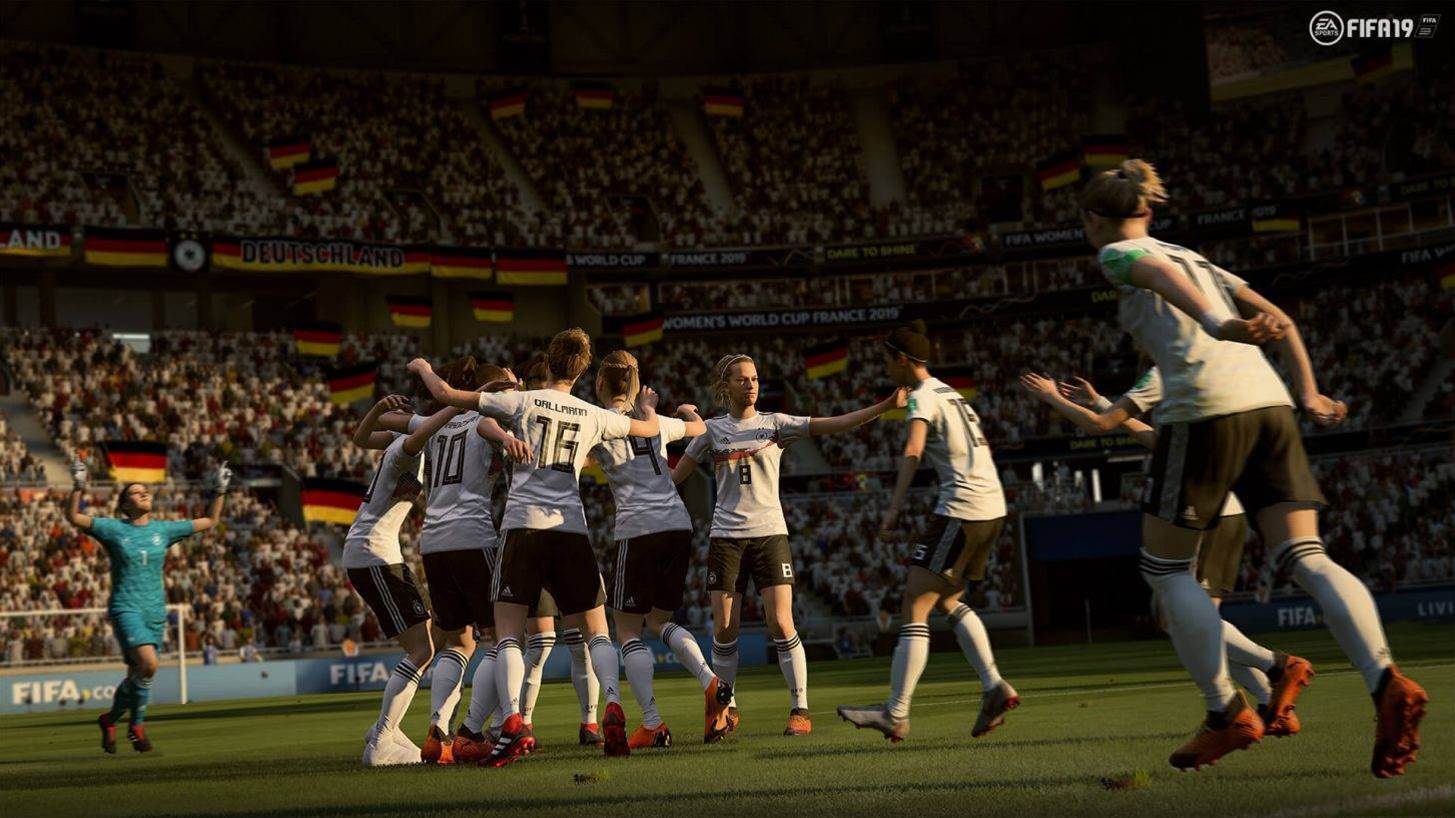 Accessible from FIFA19's 'Kick-Off' exhibition match menu, the FIFA Women's World Cup Final game mode will also receive post-launch updates so that national team squad lists and individual player ratings are refreshed throughout the duration of the tournament.
Australia's golden girl Sam Kerr is currently the equal highest-rated female player in the game at 92, sharing the accolade with American winger Megan Rapinoe. 
The Matildas' next highest-rated players are Elise Kellond-Knight and Katrina Gorry at 84 and Lydia Williams and Emily van Egmond at 82. Comparatively, Australia's highest-rated men's players are Aaron Mooy (79) and Mathew Ryan (78). 
When FIFA16 became the first title in the legendary football franchise to incorporate women's national teams to exhibition match game modes, it was seen as a huge step in the celebration of female football.
FIFA18 saw the inclusion of a playable female character, Kim Hunter (voiced by Australian Lisa Solberg), in its story-based game mode 'The Journey', while her pursuit of World Cup glory was fleshed out as a storyline in 'The Journey' for FIFA19.
Optimistic fans of the franchise are hoping that EA Sports will further these steps with a commitment to equal representation in FIFA20, with several online petitions campaigning for Women's Career and Ultimate Team game modes.
© FTBL