Adidas' 'Cold Mode' pack includes laced and laceless versions of the Nemeziz and X boots, headlined by the Predator 18+.​
Own the elements 🌧
Introducing the adidas Cold Mode collection, enhanced with Primaloft insulation.

Get yours first and fast at #ProDirect
📲https://t.co/d7qmkzqnB7#OwnPerformance #adidasfootball #ColdMode pic.twitter.com/L2CkfxaeTn

— Pro:Direct Soccer (@ProD_Soccer) November 1, 2018
​
Adidas has enlisted the help of PrimaLoft, an American company who specialise in thermal insulation, to keep the feet warm and dry just in time for the European winter.
PrimaLoft was originally developed for the US Army but has since seen its technology adapted to specialised clothing companies.
Adidas' latest innovation is strategically integrated into the boots upper to reduce energy loss by up to 20%.
Along with general warmth and comfort, PrimaLoft's insulation fibres are particularly effective against those numbing toes we've all experienced on chilly Winter mornings. 
Predator 18+
The Predator 18+ is a primarily blue boot featuring a splattered white heel in reference to it's Winter inspiration. The snowy design is completed with a pale pink heel and black soleplate.
Adidas' famous Boost technology returns in the 'Cold Mode' Predator 18+, relieving stud pressure and maximising energy output.
Nemeziz 18.1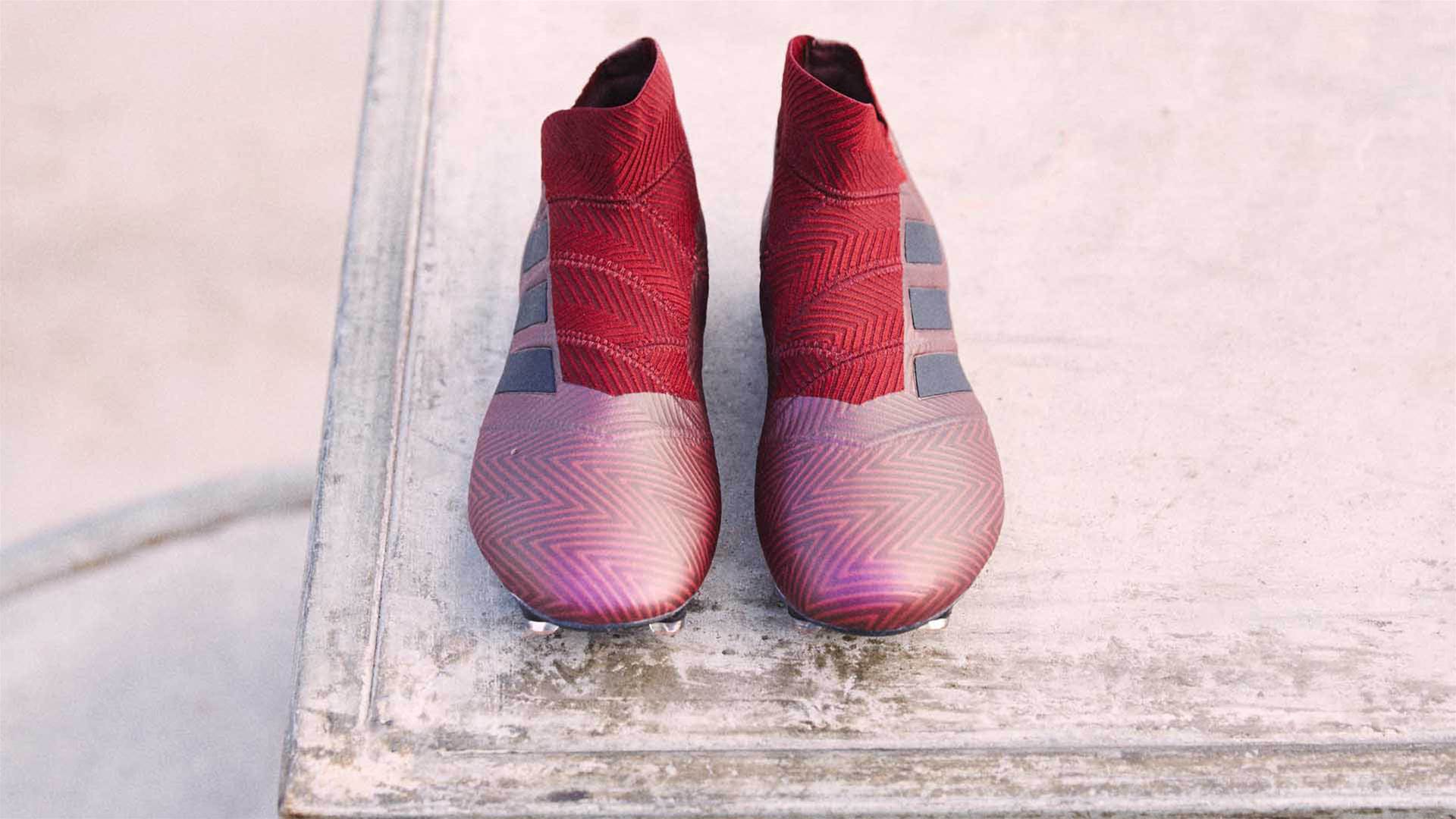 ​The Nemeziz 18.1 will stand out from the Winter snow in a burgundy number as Adidas' Agility Bandage System returns with PrimaLoft's added innovation.
Lionel Messi's trademark boot again features Adidas' Torsion Frame technology, providing the world's best with multi-directional push-off support. 
X 18.1
Finally, the X 18.1 portrays an earthy vibe with a raw green upper and night cargo accents, while the Adidas' Clawcollar heel technology provides the stability necessary for football's quickest players.
The soleplate on the X may be the boot's best feature as a splattered clear mint heel joins a neon green forefoot. 
Unlike their previous drops in 2018, Adidas' 'Cold Mode' pack does not include a new look for their famous Copa boot.
However, rumour has it, plans for a new Copa release are in motion and die-hard fans of the Three Stripes' most historical boot won't have to wait much longer.
© FTBL